Guavae is the operational trademark of SolNanoTek SA (SNT)

About Us
Guavae is an operational trademark, as well as promotional and commercial brand from
SolNanoTek SA . SolNanoTek is a new privately own enterprise run by experts in the field of renewable energy, IT technology and electronics. It is located at the 'Park Scientifique' the Swiss Institute of Technology in Lausanne - EPFL, Switzerland.
It benefits from one of Europe's most innovative and productive technology institutes with more than 250 labs & research groups and enjoys a highly cosmopolitan EPFL environment where more 107 nationalities exchange and interact.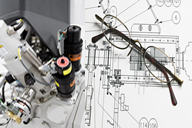 Vision
Guavae promotes cost effective clean-air energy generation and applications to preserve nature and to enable all populated regions to access sustainable electricity free of carbon emissions.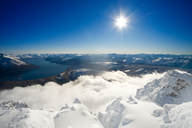 Mission
Guavae develops indoor and outdoor applications based on state of the art photovoltaic and nanotechnologies, like thin film solar cells solutions based on CIGS, a-Si, CdTe, DSC and Multijunction. It also uses classical PV like monocrystalline and polycrystalline silicon cells where applicable.
The main areas of Guavae applications include: Electronic devices for mass and customized products, Building Integrated Photovoltaic - BIPV for residential and commercial roofs/facades, and Photovoltaic Systems for all types of environments.